Commissioner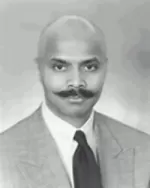 Political Affiliation: Republican
Term Ends: Dec 2025
Peter N. Kirsanow is a Member of the National Labor Relations Board, receiving a recess appointment from President George W. Bush on January 4, 2006. Prior to his appointment, he was a partner with the Cleveland, Ohio law firm of Benesch, Friedlander, Coplan, and Aronoff LLP in the Labor and Employment Practice Group. His practice focused on representing management in employment-related litigation as well as in contract negotiations, NLRB proceedings, EEO matters, and arbitration.
Mr. Kirsanow frequently testifies before and advises members of the U.S. Congress on various civil rights and labor-related issues, appearing most recently before the Senate Judiciary Committee to support the nominations of Chief Justice John G. Roberts and Justice Samuel Alito to the United States Supreme Court. Previously, he served as senior labor counsel of Leaseway Transportation Corp. and labor counsel for the city of Cleveland. He has extensive experience in public sector employment matters as well as in industries such as heavy manufacturing, trucking, health care, radio and television, and employee leasing.
Chair of the board of directors of the Center for New Black Leadership, Mr. Kirsanow also serves on the advisory board of the National Center for Public Policy Research. He received his B.A. in 1976 from Cornell University and his J.D. with honors in 1979 from Cleveland State University, where he served as articles editor of the Cleveland State Law Review.