Commissioner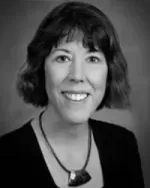 Political Affiliation: Independent
Term Ends: December 2025
Gail Heriot is a Professor of Law at the University of San Diego. Among her areas of expertise are civil rights, employment law, product liability, remedies, and torts. Her work has appeared in legal journals like the Michigan Law Review, the Virginia Law Review, and the Harvard Journal on Legislation. She also frequently writes for popular newspapers and magazines, including the Wall Street Journal, the National Review, the Los Angeles Times, and the San Diego Union Tribune. She is the editor and an author of a forthcoming anthology of essays entitled, "California Dreaming: Race, Gender, Proposition 209 and the Principle of Non-Discrimination."
Professor Heriot is a former civil rights counsel to the U.S. Senate Committee on the Judiciary and a former Associate Dean for Academic Affairs at George Mason University Law School. She has also served on several boards and is currently a member of the Board of Directors of the National Association of Scholar.
Prior to entering academia, she practiced law at the Washington law firm of Hogan & Hartson and the Chicago law firm of Mayer, Brown, & Platt. She clerked for the Honorable Seymour F. Simon of the Illinois Supreme Court.
Professor Heriot graduated with the highest distinction from Northwestern University in 1978 and earned her J.D. cum laude in 1981 from the University of Chicago Law School, where she served as an associate editor of the law review. She is a member of Phi Beta Kappa and the Order of Coif.